Store Info
i
Big City
Address:No.229, Zhongyang Rd., North Dist., Hsinchu City 300
Opening Hours:

B1~8F

Big City & SOGO Big City Store

Sun. ~ Thu. 11 : 00 ~ 21 : 30
Fri. ~ Sat. 11 : 00 ~ 22 : 00

B1、 B3

a-mart

10:00~23:00

1F

STARBUCKS

Sun. ~ Thu. 09 : 00 ~ 21 : 30
Fri. ~ Sat. 09 : 00 ~ 22 : 00

4F

VIESHOW CINEMAS

Sun. ~ Thu. 10 : 00 ~ 02 : 00
Fri. ~ Sat. 09 : 00 ~ 03 : 00

8F

TAROKO SPORTS

Sun. ~ Thu. 11 : 00 ~ 21 : 30
Fri. ~ Sat. 11 : 00 ~ 22 : 00
Public Transport
Driving Directions
Taiwan High Speed Rail
Take THSR Shuttle Bus at THSR Hsinchu Station, and then get off at Hsinchu train station. At last, take Big City shuttle bus at Hsinchu train station and you will arrive Big City without any other transfer.
Public Transport
Bus No.52 and No.53 both stop by Big City.
Freeway No.1
(Sun Yat-sen Freeway)
Get off at Hsinchu exit, and then heading towards Hsinchu City along Guangfu Road. Next, connect to Minquan Road after across an underpass and go straight until intersection of Minquan Rd, and Zhongyang Rd.
Freeway No.3 (Formosan Freeway)
Get off at Guanxi exit, and heading towards Qionglin. Next, connect to Expressway No.68 and drive towards west until arrive Jingguo Road. Turn right to Ziyou Road and drive until you arrive at intersection of Ziyou Rd, and Zhongyang Rd.
Big City

Weekdays

3 Hours for free with any spent at Big City
5 Hours for free with NT$1,000 spent at Big City
Big City

Weekend / Holiday

3 Hours for free with NT$200 spent at Big City
4 Hours for free with NT$1,000 spent at Big City
VIESHOW CINEMAS

Mon.~Sun.

3 Hours for free with the ticket stub
World GYM

Mon.~Sun.

3 Hours for free with the World GYM Membership Card
Scooters

Mon.~Sun.

Whole-day free parking
Weekday:30 NTD/Hour;Weekend/Holiday:60 NTD/Hour
Big City←→SOGO Hsinchu Station Store
Weekdays

10:47 (First Bus) at SOGO Hsinchu Station Store ; 10-20 minute intervals
Weekend / Holiday

10:40 (First Bus) 10 minute intervals
B1
Information Center
Parking Validation
Broadcasting
Lost & Found
Customer Feedbacks
Baby Stroller Lending
Gift Packaging
English Translation
1F
Information Center
Parking Validation
Broadcasting
Lost & Found
Customer Feedbacks
Baby Stroller Lending
Wheelchair Lending
Money Exchange
Postcard & Stamp
Taxi Service
Currency Exchange
English Translation
2F
Information Center
Parking Validation
Broadcasting
Lost & Found
Customer Feedbacks
Portable Charger Lending
Tax Refund
Happy Go Card Application & Services
Happy Cash Card Application & Services
English Translation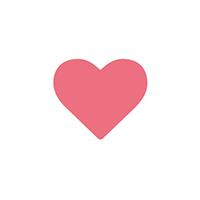 Other Services
ATM (B1,1F,2F,4F,7F)
Free Shuttle Bus (1F)
YouBike (1F)
Storage Lockers (B1,B3)
Breastfeeding Room (2F)
Barrier-free Lavatory (B1-8F)
Bicycle Parking Area (1F)
Travel Information (1F,2F)
Smoking Room(8F)